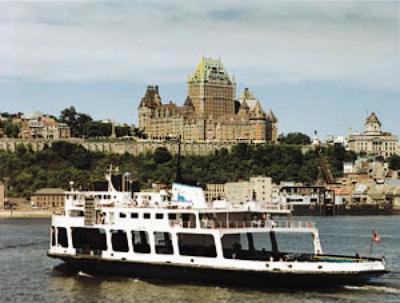 Société des traversiers du Québec
Two 65.2 m RO-RO/Passenger Ferries
N.M. Alphonse Desjardins
N.M. Lomer Gouin
The PMC propulsion control system includes three bridge stations and one engine room station, each with a remote control head for combined control of pitch and port and starboard engine rpm.
The propulsion control system includes necessary interlocks and logic as well as trim valves for maximum rpm, maximum pitch, load sharing and load control. Provision is also made for constant speed operation.
PMC type PCA-10-2LAB pitch controller is used to ensure maximum propulsion versatility. The fast stable automatic load control incorporated in the pitch controller maintains optimum loading on the engines. Two independent pitch programs are used for one engine and two engine operation. Automatic load sharing is also incorporated to satisfy the close control tolerance required by two engines driving a single propeller.
These vessels are also outfitted with PMC Alarm Annunciator Panels, Tachometers and Type 8201 Pushbutton Telegraphs.
---
Home
PRIME MOVER CONTROLS INC.
3600 GILMORE WAY, BURNABY B.C. CANADA V5G 4R8
TEL (604) 433-4644 FAX (604) 433-5570 email:info@pmc-controls.com